Description
半魂武芸帖 (Han tamashii bugei jou / "Half Soul Martial Arts Book") is a Touhou fangame by Y-Cubed released on 2012-05-27 (Reitaisai 9).
Additional Information
From Y-Cubed's product description page: "A unique omnidirectional STG that manipulates half spirits with a mouse."
We are two and we are one!
The main character is a half-spirit!?
A big adventure with laughter and tears, sent in the largest volume ever!!
Screenshots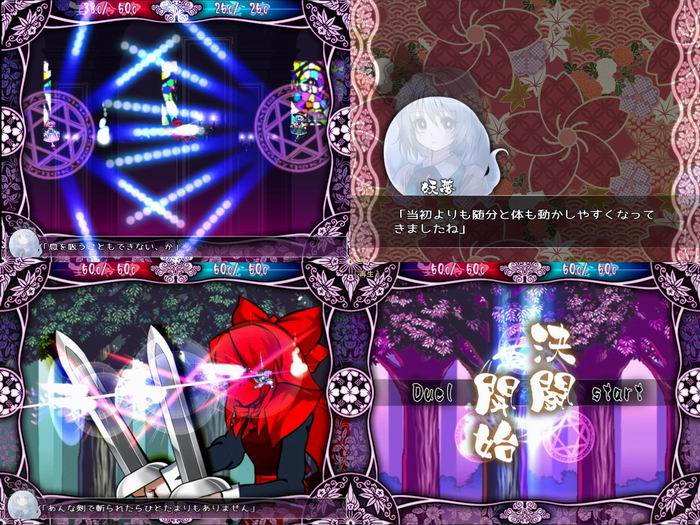 System Requirements
| | |
| --- | --- |
| Audience | General |
| Media | CDs |
| Classification | Action |
| Genre | Touhou Project |
| OS | WinXP/7 |
| CPU | 1.0 GHz or higher |
| Memory | 1.0 GB or more |
| DirectX | 9.0c and later |
| VGA | 800×600 or more |
| HDD | 200MB or more free space |
| Sound | – |
| Others | – |